Cartilage and Bone Tumors and Vascular Anomalies Clinic
At the Cartilage and Bone Tumors and Vascular Anomalies Clinic, we specialize in the diagnosis and management of cartilage tumors, bone tumors and vascular anomalies in children and adults. These tumors or vascular anomalies may be benign or malignant. Most of our patients do not have a family history of these conditions, but a clinical and genetic diagnosis can influence a patient's surveillance, pharmacological treatment and cancer prevention.
At the Cartilage and Bone Tumors and Vascular Anomalies Clinic, we see patients who have a wide range of cancerous and noncancerous cartilage and bone tumors and vascular anomalies, including, but not limited to:
Ollier disease
Maffucci syndrome
Metaphyseal enchondromatosis with D-2-hydroxyglutaric aciduria
Genochondromatosis
Dysspondyloenchondromatosis
Spondyloenchondrodysplasia with immune dysregulation
Metachondromatosis
Hereditary multiple exostosis
Hereditary hemorrhagic telangiectasia
Vascular tumors
Vascular malformations:

Capillary malformations
Lymphatic malformations
Venous malformations
Arteriovenous malformations
Arteriovenous fistula
Klippel-Trenaunay syndrome
Parkes Weber syndrome
Sturge-Weber syndrome
Contact Us
If you believe you or your child's personal or family history is concerning for one of these conditions, and you would like to learn more about it and the genetic testing that may be appropriate, ask your primary team about making a referral for a genetic appointment in our clinic. You can contact us directly at 410-955-0317.
Our Team
Our team consists of geneticists, genetic counselors and genetic counselor assistants who have expertise in genetic syndromes. To ensure timely and accurate diagnosis, we strive to schedule patients as soon as possible. We work closely with the orthopaedic surgery team, the dermatology team, the interventional radiology team and the Vascular Anomalies Center. If patients need inpatient hospital care, we may consult with the teams who are managing their care.
Geneticists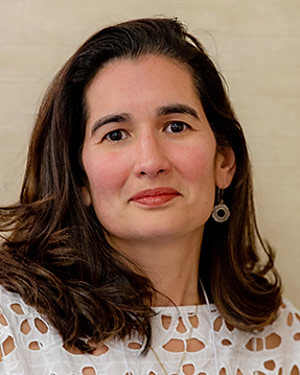 Associate Professor of Genetic Medicine
Associate Professor of Pediatrics
Orthopaedic Surgery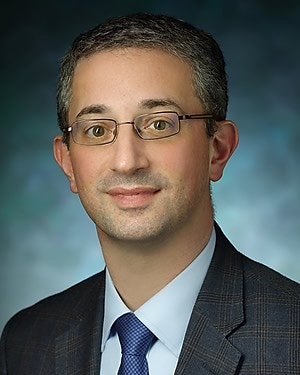 Vice Chair of Faculty Development, Department of Orthopaedic Surgery
Virginia M. Percy & William Algernon Percy Chair in Orthopaedic Surgery
Associate Professor of Orthopaedic Surgery
Associate Professor of Oncology
Dermatology
Director of Pediatric Dermatology
Fellowship Director, Pediatric Dermatology
Co-Director, Pediatric Lupus Multidisciplinary Clinic
Assistant Professor of Dermatology
Assistant Professor of Pediatrics
Interventional Radiology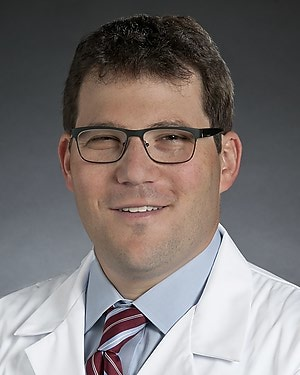 Director, the Johns Hopkins HHT Center of Excellence
Medical Director, The Johns Hopkins Center for Bioengineering, Innovation and Design (CBID)
Director, Interventional Radiology Research
Director, the Johns Hopkins Vascular Anomalies Center (VAC)
Professor of Radiology and Radiological Science
Professor of Biomedical Engineering
Genetic Counselors
Kelsey Stauff Guthrie, M.G.C., C.G.C.
Kelsey Guthrie is a certified genetic counselor. She provides genetic counseling to pediatric and adult patients and their families in the Metabolic Genetics Clinic in the Department of Genetic Medicine at The Johns Hopkins Hospital. She graduated from University of Maryland with a master's degree in genetic counseling. She completed her undergraduate training at the University of Maryland, majoring in secondary education and biology. She is a member of the American Board of Genetic Counseling, the National Society of Genetic Counselors and the Maryland and D.C. Society of Genetic Counselors.
Genetic Counselor Assistants
Jennifer Cedeno
Administrative Staff
Dana Goins
Clinic Manager
Dora Knight
Sr. Medical Office Coordinator