Welcome to the Vascular Anomalies Center
Johns Hopkins Medicine is a leader in diagnosing, researching, and treating vascular anomalies. Our team of specialists treat patients of all ages, from newborns to adults.
Our Mission
Advance research directed at improving vascular anomaly patient care
Develop new, more effective therapies
Educate fellows, residents, and other trainees
Our Expertise
Coordination of care by Johns Hopkins RN Patient Care Coordinators
State-of-the art diagnostic and treatment approaches
Access to new drug therapies
Resource access for patients and their families
What Are Vascular Anomalies?
Vascular anomalies describe abnormalities or disorders of the vascular system, found in veins or arteries. Most vascular anomalies occur during development of the arteries, veins, and/or lymph vessels. Some are inherited genetically, though most vascular anomalies occur sporadically. Vascular anomalies are classified as either a malformation or tumor.
Conditions and Treatments
We treat individuals of any age, from newborns to adults. Vascular anomalies are present at birth, and become apparent at different ages. We are just beginning to understand how anomalies occur. The best age of treatment depends on the specific vascular anomaly and its symptoms, and is individualized to each person. Our multidisciplinary vascular anomalies team reviews each patient's case to determine the most effective treatment.
Vascular Malformations
Vascular malformation is a general term that includes congenital vascular anomalies of only veins, only lymph vessels, both veins and lymph vessels, or both arteries and veins. Vascular malformations are treated by embolization.
Vascular Tumors
Vascular tumors are formed of blood vessels that grow abnormally and can occur anywhere on the body. Most are benign (noncancerous) and some resolve on their own.
Syndromes
Some Vascular Malformations and Vascular Tumors develop within a genetic or inherited syndrome. Patients that present with vascular anomaly associated syndromes receive coordinated treatment for all of their symptoms.
Venolymphatic malformations
Glomuvenous malformation
Klippel-Trenaunay syndrome
Parkes-Weber syndrome
CLOVES syndrome
Proteus syndrome
Blue rubber bleb nevus syndrome
FAVA
Our Team
Due to the rarity of vascular anomalies and the precision required to treat them, our Vascular Anomalies Center offers patients state-of-the-art, personalized treatment options. Our group consists of specialists in interventional radiology (image-guided treatment), plastic surgery, otolaryngology, orthopedic surgery, general surgery (surgical treatment), dermatology (laser and medical treatment), hematology/oncology (medical treatment), and genetics. Our team works together to review individual patient cases and determine the best treatment for them.
Director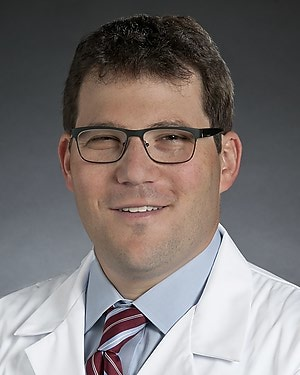 Expertise: Angioplasty, Arterial Occlusive Disease, Arteriovenous Fistulas (AVF), Arteriovenous Malformations (AVM), Chronic Total Occlusions
Adult Care
Expertise: Pulmonary and Critical Care Medicine

Expertise: Hematology, Medical Oncology

Expertise: Brain Cancer, Brain Tumors, Cancer Genetics, Gliomas, Meningiomas
Adult and Pediatrics Care
Expertise: Diagnostic Radiology, Interventional Radiology

Expertise: Medical Genetics

Expertise: Acute Stroke Care, Cerebral Revascularization, Cerebral Vascular Malformations, Cerebrovascular Diseases, Head & Neck Aneurysms

Expertise: Pulmonary and Critical Care Medicine

Expertise: Acne, Alopecia, Atopic Dermatitis, Autoimmune Skin Diseases, Birthmarks

Expertise: Abnormal Uterine Bleeding, Angiography, Angioplasty, Arteriovenous Fistulas (AVF), Arteriovenous Malformations (AVM)

Expertise: Ocular Plastics, Ophthalmology, Orbital Trauma, Orbital Tumors, Thyroid Eye Disease

Expertise: Bell's Palsy, Brachial Plexus Injuries, Chest Wall Reconstruction, Cleft Lip, Cleft Palate

Expertise: Arthritis of the Hand, Arthritis of the Wrist, Bone Sarcoma, Bone Tumors, Carpal Tunnel Syndrome

Expertise: Diagnostic Radiology, Pediatric Neuroradiology, Pediatric Radiology, Radiology

Expertise: Airway Disorders, Cholesteatoma, Chronic Sinonasal Infection and Ear Disease, Diseases of the Ear and Nose, Diseases of the Throat in Children

Expertise: Cleft Lip, Cleft Palate, Cranial Vault, Craniosynostosis, Facial Nerve Disorders