General Internal Medicine (GIM) Fellowship Program
Hopkins GIM is home to one of the nation's premier fellowship training programs in academic general internal medicine. The GIM Fellowship is proud of our over 200 alumni who have made their mark as researchers, educators, and leaders. Supported by federal grants for 45 consecutive years, the overall goal of the Hopkins GIM Fellowship is to prepare general internists to assume faculty and leadership positions in GIM and Public Health. Hopkins GIM Fellows come from across the United States and have a wide array of research interests including clinical epidemiology, preventive medicine, health services research, women's health, health disparities, ethics, and medical education. Due to training grant restrictions, only citizens and permanent residents of the U.S. are eligible to apply.
What makes the Hopkins GIM Fellowship special?
Program Details
The program is two or three years in length and offers a Clinical Research Track with various areas of concentration and a Medical Education Track.
Hopkins GIM encourages research in many areas of methodologic and content expertise, offering research training in tandem with other programs of excellence across Johns Hopkins University.
If interested, Fellows may pursue training in teaching, curriculum development and evaluation and time management by participating in the Teaching Skills and Curriculum Development arms of the nationally recognized Johns Hopkins Faculty Development Program (FDP) for Clinician-Educators. Fellows spend up to 20 percent of their time in the clinical setting, and the program offers several venues in which to practice medicine. Fellows are also offered a variety of opportunities to teach residents, medical students or other trainees.
Fellowship Administration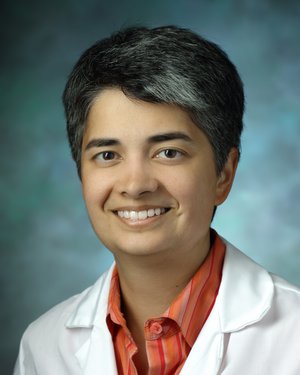 Director, General Internal Medicine Fellowship Program
Associate Professor of Medicine