Longitudinal Ambulatory Clerkship
The Longitudinal Ambulatory Clerkship (LAC) places students in "home clinic" for a 12-month period beginning in January of Year One and extending through December of Year Two. For one four-hour session each week, students travel to their assigned clinic and practice their clinical skills in supervised settings under the direct guidance of supervising physicians. The LAC also allows students to experience firsthand many of the professional, behavioral and organizational issues that have an impact on the practice of medicine. This clerkship provides students with a case-based context for issues covered in the Horizontal Strands of the Genes to Society curriculum. Finally, students have the opportunity to develop a close relationship with a practicing physician and an ongoing, longitudinal relationship with a group of patients they see periodically during the clerkship.
Clerkship Goals
During the clerkship, students will:
Learn about the clinical practice of medicine by working with a preceptor and patients in clinical practice.
Learn about clinical illness in concert with organ systems being reviewed in classroom work when possible.
Learn how illness may be affected by social, behavioral and systems issues (Horizontal Strands learning objectives).
Practice and refine clinical skills.
Practice self-directed learning, using the following skills:

Develop and follow a learning contract,
Read to prepare for clinic sessions and small-group activities,
Maintain a learning portfolio (patient tracker, case write-ups and reflections on learning experiences), and
Anticipate schedule issues and arrange passport activities as needed.
Follow a patient with illness over time.
Learn about the practice of primary care medicine.
Director Emeritus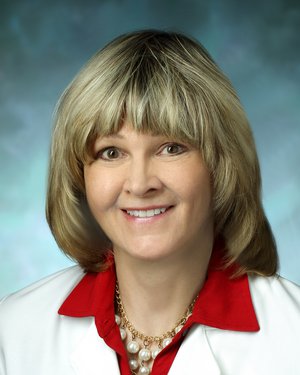 Assistant Dean for Part-Time Faculty
Director of the Longitudinal Clerkship
Senior Director of Education and Training, Johns Hopkins Community Physicians
Associate Professor of Medicine
Contact
Iris Knox
Training Coordinator
Email: [email protected]
Time Commitment and Course Length: Year Two
The course meets three hours (one afternoon) per week from January of Year One through December of Year Two. Small-group sessions and simulated patient sessions occur on campus once a month in lieu of clinic sessions that week.