The Behavioral Pharmacology Research Unit (BPRU) is a broad-based substance abuse clinical research program encompassing both human laboratory research and outpatient treatment research.
The scientific view of the BPRU is that a common feature linking most substances of abuse are the pharmacological agents that function as behavioral reinforcers that, in turn, support self-administration. Thus, while also studying and elucidating the differences between substances and the differences between different types of substance use disorders, the unit has concurrently maintained a central focus on studying and understanding the commonalities among substances of abuse. Consequently, the BPRU research program spans a very broad array of abused substances:
Opioids (e.g., heroin, methadone, buprenorphine, morphine, oxycodone, prescriptin pain medications, etc.)
Cocaine, amphetamines, and other central nervous system stimulants
Sedative, hypnotic, anxiolytic and similar drugs
Alcohol, the most widely used sedative drug
Caffeine, the most widely used CNS stimulant drug
Marijuana and other cannabis formulations, the most widely used category of illegal drugs
Tobacco and other nicotine formulations, the drug category with the greatest adverse effect on public health
Hallucinogens such as psilocybin, salvinorin A, and similar drugs
BPRU is one of very few laboratories that directly studies the effects of such a broad range of drugs administered under controlled circumstances to human volunteers in the laboratory.
Major themes of BPRU research include:
clinical pharmacology of abused substances and of medications for treating substance abuse and dependence;
behavioral and pharmacological treatments for substance use and abuse, and integration of these two approaches;
abuse liability assessment of psychoactive substances;
behavioral and neuropsychiatric assessment of drug abusers and healthy volunteers, including psychiatric comorbidity and cognitive and psychomotor functioning.
The BPRU is located on the Johns Hopkins Bayview Campus in the Behavioral Biology Research Center, where it has resources for clinical pharmacology and drug-administration studies, outpatient therapeutic trials, and residential laboratory studies. BPRU is the site of the Mid-Atlantic node of NIDA's National Drug Abuse Treatment Clinical Trials Network (CTN) which serves as a venue for multi-site clinical trials research. Study participants include volunteers with a variety of substance use histories as well as healthy volunteers. 
BPRU studies have included work in the following areas: clinical pharmacology of drugs of abuse and abuse liability assessment; medications development research; the cognitive neuroscience and behavioral toxicity of drugs of abuse; abuse liability assessment; behavioral treatment of drug abuse, especially incentive-based contingency management interventions; pharmacological treatment of drug abuse; integration of behavioral and pharmacological treatments; psychiatric co-morbidity; behavioral assessment; neuro-cognitive function and neuro-cognitive training; HIV risk behavior assessment; controlled clinical trials research methods; choice behavior and delay discounting; pain; sleep; addiction and pregnancy; and women's health issues. Collaborative relations with other programs enhance research opportunities in pain, sleep medicine, neuro-imaging, genetics, and other areas
The BPRU is the site for a T32 post-doctoral training program funded by the National Institute on Drug Abuse (NIDA). This training program has operated for over 35 years and graduates fill positions in academic medical centers, the pharmaceutical industry, government agencies, and teaching. The focus of the program is on real world training in clinical research related to addictions.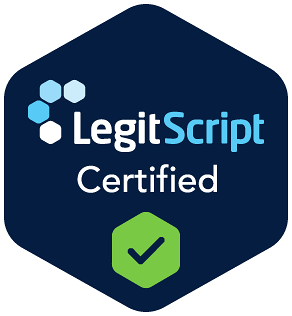 Contact Us
Director: Eric Strain, M.D.
Behavioral Pharmacology Research Unit (BPRU)
Johns Hopkins University School of Medicine
Johns Hopkins Bayview Medical Campus
5510 Nathan Shock Drive
Baltimore, MD 21224-6823
Telephone: (410) 550-0451
FAX (410) 550-0030