Johns Hopkins University Addiction Medicine Fellowship
The Johns Hopkins University Addiction Medicine Fellowship serves to train the next generation of leaders in addiction medicine by preparing trainees for addiction medicine certification and clinical and academic leadership in the field.
The fellowship program will provide a strong foundation in the components of prevention, identification and treatment of substance use disorders and co-occurring conditions though a variety of supervised clinical experiences in a wide range of inpatient and outpatient settings, including longitudinal experience in caring for patients with addiction in a primary care setting. Fellows work with diverse faculty with backgrounds in internal medicine, family medicine, pediatrics, obstetrics and gynecology and psychiatry.
Following completion of training, each fellow will be able to:
Provide patient care that is compassionate, appropriate, and effective for the promotion of health for individuals with substance use disorders
Apply knowledge in the biomedical, clinical, epidemiological, social and behavioral sciences to their care of patients
Pursue a career focused on clinical care, research, teaching, or health care leadership
For more information about the fellowship, please contact program coordinator Amy Ziemski.
We are pleased to announce that our program now participates in ERAS for applications.
Faculty and Fellows
Program Director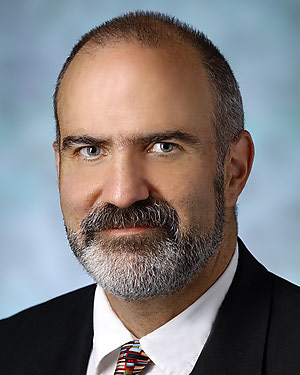 Medical Director, Addiction Medicine Unit, Johns Hopkins Bayview Medical Center
Program Director, Addiction Medicine Fellowship
Associate Professor of Medicine
Marc Fishman
Associate Professor of Psychiatry; Medical Director at Maryland Treatment Centers
Fellows
Mary Fakorede, MBBS, is a family physician. She completed medical school in Nigeria, and Family Medicine residency at the Department of Community and Family Medicine at Howard University Hospital in Washington DC before joining the Addiction Medicine fellowship at Johns Hopkins Bayview. Her area of interest is integration of substance use disorder treatment in primary care. In her spare time, she enjoys spending time with family.

Noelle Martinez, M.D., MPH, completed her residency in family medicine at University of California San Francisco (UCSF). Her current work explores patient autonomy and patient-directed discharges (commonly known as AMA discharges) as well as research on the use of urine toxicology and medical system interaction with the child welfare system. She is a REACH scholar (Recognizing and Eliminating disparities in Addiction through Culturally-informed Healthcare) and seeks to dismantle the structures and practices that lead to inequities for racial/ethnic minoritized patients who use drugs. Outside of work, she enjoys playing her cello, reading, hiking (slowly), and pondering life's mysteries.

Savitha Racha, M.D., completed her internal medicine residency at Cooper University Hospital in Camden, NJ. She discovered her interest in addiction medicine as a student at Boston University School of Medicine where she volunteered with the Outreach Van Project. Her research focuses on the medical complications of addiction such as endocarditis as a result of injection drug use. After fellowship, she be returning to Cooper University Hospital as an addiction medicine consultant.

Publications

Lea Selitsky, M.D., MPH earned her medical degree at Wayne State University before completing her residency in internal medicine at The Johns Hopkins Hospital. She is passionate about harm reduction and expanding access to addiction treatment in primary care. She will be working at the Philadelphia Veteran's Affairs Hospital after completing her fellowship.

Publications

Ashish Thakrar, M.D., is an Internist and Addiction Medicine Specialist in the National Clinician Scholars Program at the University of Pennsylvania. Before his addiction medicine fellowship, he completed residency at the Johns Hopkins Osler Internal Medicine Training Program in the Urban Health-Primary Care track. His research and advocacy focus on improving clinical care for patients with severe substance use disorders, with a focus on responding to the unique challenges of fentanyl and other synthetic drugs. He continues to work clinically in primary care and hospital-based addiction medicine.

Publications

Jessica Ratner, M.D., is a primary care doctor trained in Internal Medicine and Pediatrics. She completed medical school at the University of Pennsylvania and residency at the Hopkins Urban Health Med-Peds Program, before joining the Addiction Medicine fellowship at Hopkins Bayview. She is interested providing clinical care, developing programs, and strengthening policies that support underserved families impacted by addiction and trauma. She is currently an Assistant Professor in the Hopkins Division of Addiction Medicine, seeing patients at the Comprehensive Care Practice and the Center for Addiction and Pregnancy and working as a consultant to the Baltimore City Health Department on efforts related to peripartum substance use disorders.

Publications

Joseph (Seffy) Muller, M.D., is a primary care internist and pediatrician as well an addiction specialist working in Washington, D.C. He is the director of addiction medicine at Unity Health Care, a large federally qualified health center. In that capacity he is also the medical director of the Opioid Treatment Program at the D.C. Department of Corrections.

Jasleen Salwan, M.D., MPH is a board-certified Addiction Medicine and Internal Medicine physician practicing integrated primary care and substance use disorder treatment at Montgomery Family Medicine in Silver Spring, Maryland. She also serves on the education faculty for the American Society of Addiction Medicine and works as a consultant for the Washington, DC Addiction Consultation Service. She is grateful to her wonderful mentors at Hopkins Bayview as well as at her prior training institutions, including the Yale Primary Care Program, where she completed her residency, and the Icahn School of Medicine at Mount Sinai, where she earned her medical and public health degrees.

Jarratt Pytell, M.D., was the 2018-19 fellow in Addiction Medicine at Johns Hopkins. He received his undergraduate degree from the University of Colorado at Boulder. Afterwards, he was accepted into Teach for America and worked as a math teacher at a public school located in New Orleans' Upper Ninth Ward. He then earned his medical degree from Louisiana State University Health Sciences Center, New Orleans. During medical school, he was accepted as an Applied Epidemiology Fellow at the Centers for Disease Prevention and worked for a year in the Division of Waterborne Diseases. He completed his medical residency at Johns Hopkins Bayview Medical Center. After completing his Addiction Medicine fellowship, Jarratt completed a General Internal Medicine fellowship at Johns Hopkins and accepted an academic position at the University of Colorado, Denver in 2022.

Publications
Johns Hopkins Bayview Medical Center has a broad range of services focused on treating individuals with substance use disorders, including the Addiction Medicine Unit, an inpatient unit dedicated to treating withdrawal; an Addiction Medicine consult service for hospitalized patients; the Comprehensive Care Practice, a primary care clinic with a focus on medical care for patients with substance use disorder, HIV and HCV; and Addiction Treatment Services, an outpatient substance use disorder treatment program that includes methadone maintenance.
The Johns Hopkins Hospital provides additional opportunities for exposure to addiction treatment programs. This includes an inpatient unit dedicated for patients with co-occurring substance use disorder and mental health disorders requiring inpatient treatment (Motivated Behaviors Unit).
Mountain Manor Treatment Center is a free-standing residential and outpatient treatment program that has a full range of services unique to adolescents and young adults. Treatments offered include counseling, medically supervised withdrawal, medical management and treatment of co-occurring psychiatric disorders. Marc Fishman, M.D., is the supervising faculty member at this site.
The Johns Hopkins Broadway Center for Addiction offers comprehensive outpatient treatment services for persons with acute or chronic substance use disorders. Services in the Broadway Center include outpatient opioid detoxification, intensive outpatient, standard outpatient and opioid maintenance treatment. Kenneth Stoller, M.D., is the supervising faculty member at this site.
The Institutes for Behavior Resources Inc./REACH Health Services is a non-profit comprehensive outpatient addiction treatment center in Baltimore City, MD. REACH Health services provides a wide array of outpatient addiction treatment services, including an Opioid Treatment Program (OTP) that offers methadone and buprenorphine for patients with opioid use disorder and other health conditions; an Intensive Outpatient Program (IOP) for patients receiving opioid agonist therapies at REACH and also for patients with non-opioid substance use disorders.
Baltimore Central Booking and Intake Center (BCBIC)
BCBIC is an elective site where fellows gain knowledge and experience with managing substance use disorders in a correctional setting. Under the supervision of Carolyn McIlree, M.D., fellows develop management and transition plans for incarcerated patients, including provision of medications for opioid use disorder. Fellows learn about the day to day experiences of incarcerated people and how incarceration can impact their substance use disorders, mental and other health conditions.
This elective rotation site provides exposure to treatment on a dedicated residential treatment campus with a higher socioeconomic mix than is typical in most treatment programs, as well as a unique pain and recovery program. Greg Hobelmann is the primary supervising faculty. This site has also served as an elective location for Johns Hopkins psychiatry residents.