Core Clerkship in Surgery
This clerkship introduces students to the discipline of general surgery. Following three days of PRECEDE instruction, students will rotate through  8 weeks of clinical time on Surgery. The students will be assigned to four weeks on a general surgery service as well as four weeks  on two different surgical subspecialty rotations. Students can choose from the following surgical subspecialties: cardiac, vascular, thoracic, transplant, plastics, urology, OLHN, neurosurgery and orthopaedics. Instruction occurs through direct patient contact, operating room and bedside teaching, and service conferences. Students receive weekly lectures and complete labs during their clerkship.
PRECEDE Overview
The Surgery PRECEDE (Pre-Clerkship Education Exercises) is designed to give students the knowledge needed to begin a clinical clerkship in general surgery. During these first three days, students will:
have team-based learning sessions focusing on operating room techniques and sterility, surgical ethics and trauma simulation. 
be introduced to basic radiologic studies, physical exams, surgical nutrition and pain management.
participate in labs including basic knot-tying and suturing.
participate in a workshop to practice clinical skills by performing foley catheter and nasogastric tube insertion, difficult airway instruction, and a trauma simulation.
Toward the end of the clerkship, students will take part in a multidisciplinary mock tumor board session. This TBL exercise is designed for students to work as a team to provide a multidisciplinary care of common cancers. 
Learning Objectives
Knowledge
Demonstrate knowledge and understanding of common surgical problems.
Understand the indications for, and the limitations of, essential diagnostic studies used to evaluate patients with surgical problems.
Demonstrate an understanding of surgical treatments and alternatives to surgical treatment.
Become familiar with various surgical procedures and know their expected outcomes and complications.
Develop cost/risk/benefit appreciation as it applies to patient care.
Be familiar with action, dosage and use of common pharmacologic agents used in surgery (analgesics, antibiotics, anticoagulants, sedatives).
Skills
Evaluate and assess patients with surgical diseases.
Understand and possibly perform various basic procedures, such as:

venipuncture
placement of intravenous catheter
insertion of urethral (Foley) catheter
insertion of nasogastric tube
removal of surgical drains
closure of surgical incisions
removal of suture/staples
dressing changes

Understand how to and possible apply specific protocol in the operating room (scrubbing, gowning, gloving, prepping and draping).
Interpret common laboratory tests (CBC, electrolytes, blood gases, urinalysis, coags).
Interpret common radiologic tests (CXR, KUB, UGI, BE, bone, nuclear tests, US, CT).
Attitudes
Acquire a caring and sympathetic attitude appropriate for dealing with patients with surgical illnesses.
Acquire an appreciation for the collegial interaction necessary to work on the surgical service, in the OR, etc.
Realize the scope of responsibility you assume as the surgeon and to that of the family and referring physicians.
Demonstrate an openness to recognize limitations by using resources referrals and consultation with supervising preceptors or others when appropriate.
Demonstrate an openness to receive constructive criticism.
Perform duties within a professional comportment encompassing such areas as attendance, dress code and general demeanor.
Respect patient privacy information.
Clerkship Director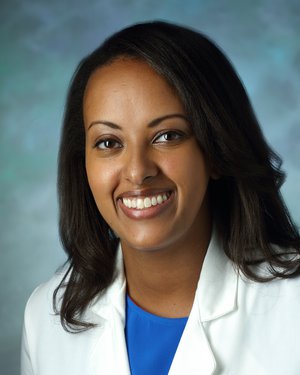 Clerkship Director, Surgery, Johns Hopkins School of Medicine
Assistant Professor of Surgery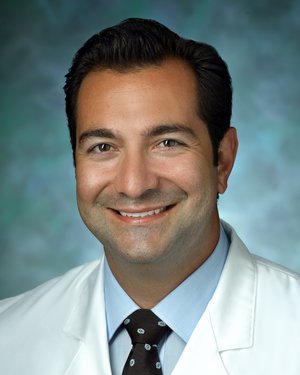 Director, Pediatric Surgery Residency Education
Director, Pediatric Surgery Delivery Systems
Associate Director, Surgery Clerkship
Section Head, Pediatric Surgery Johns Hopkins Howard County Medical Center
Assistant Professor of Surgery