Neonatal Intensive Care Unit
The Neonatal Intensive Care Unit (NICU) is a 25-bed, Level IIIb unit with approximately 375 admissions annually. We provide care to a full spectrum of newborns. They range from extremely premature infants, to term or near-term high-risk and critically ill babies, to babies less critical but still recovering and maturing. State-of-the-art medical care is provided, and supported by a wide-range of pediatric subspecialty consultants and ancillary services.
Medical services provided include:
Multidisciplinary care for high-risk neonates
High-frequency ventilation, including the oscillator and jet ventilators
Inhaled nitric oxide therapy
24-hour, in-house coverage for high-risk deliveries
Pediatric subspecialty consultations
Family Services
At Johns Hopkins Bayview, we are very cognizant of the need to support the families of infants hospitalized in our NICU. We recognize that for many families, having a newborn in the NICU is challenging and stressful. During this time, we offer numerous support services, including:
Breast Pumping Room & Breast Milk Storage
For mothers desiring to provide breast milk for their newborns as they recover and grow. We also feature a breast pump loaner program.
Car Seat Testing
For infants less than 37 weeks (and others, as needed) prior to discharge.
Complex Congenital Heart Disease Screening    
Educational Materials
Handouts and books; videos available for in-hospital teaching.   
Family Conference Room
For private conversations between families and the NICU medical team regarding an infant's status and ongoing care.
Health Maintenance for Newborns
Hearing Screening with AABR
Infant CPR Training
Interpreter Services
We have Spanish interpreters on staff that are available 24 hours a day. The Johns Hopkins International Office and an interpreter service via the Cyracom phone system both are available in house.
Newborn Metabolic Screening
NICU Family Library & Resource Center
Funded by the Johns Hopkins Children's Center Special Project Fund 2010; a desktop computer is available for use by parents (assistance from a medical librarian may be requested).    
Parent Sleep Room
Provided for parents travelling from a great distance, and for new mothers to rest while visiting their infants. This sleep room and full bathroom were fully renovated in May 2004 through a charitable donation by several local businesses.
Social Work Consultation
For every family of a NICU infant.
Medical Team
Medical Director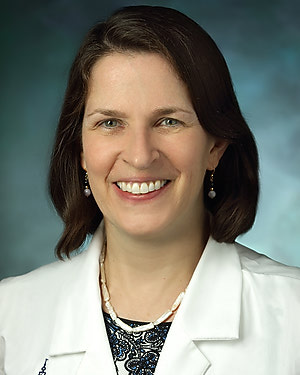 Medical Director, Neonatal Intensive Care Unit, Johns Hopkins Hospital
Assistant Professor of Pediatrics
Associate Professor, Rembrandt Foundation Professor of Pediatric Palliative Care
Professor of Pediatrics

Medical Director, Neonatal Intensive Care Unit, Johns Hopkins Hospital
Assistant Professor of Pediatrics

Medical Director, Newborn Nursery, Johns Hopkins Hospital
Director, Core Clerkship in Pediatrics, Johns Hopkins University School of Medicine
Associate Professor of Pediatrics
Catherine Finnegan, MSN, CRNP
Lesli Gelfert, AA, CRNP
Colleen Grubb, MSN, CRNP
Michelle Koning, MSN, CRNP
Sandra Meredith, AS, CRNP
Kerry Prescott, MSN, CRNP
Karen Reed, MSN, CRNP
Diana Steidl, MSN, CRNP
Beverly Walker, BSN, CRNP
Jennifer Wilson, MSN, CRNP

Asha Gullapalli, MS, RD, LDN

Jennifer Peacock, Pharm.D., BCPS

Sylvester (Andy) Anderson, RRT
Aneesah Butler, RRT
Lori Butler, RRT
Kelly Gerhart, RRT-NPS
Kathryn Givens, RRT-NPS
Brian Schuff, RRT

Sharon A. Putzulo
Marin Thomas
Support the NICU
Support for our mission of caring for critically ill newborns, growing premature infants and their families is always welcome and appreciated. From grateful families and relatives we have received monetary donations, as well as wooden rocking chairs, framed photographs and beautifully engraved plaques that we proudly display in the NICU area. From individuals, foundations and businesses throughout the community, we have received monetary donations, the renovated Parent Sleep Room and personal items such as hand-knitted blankets, hats and outfits.
Gifts to the NICU assist us with the purchase of new equipment and educational materials for parents and families. With your help, some items on our NICU "wish list" could become reality:
Manikins for teaching infant CPR
Furniture for the Family Waiting Area
New flat-screen TV/DVD player for parent education
If you or someone you know is interested in making a donation or supporting our mission at the Johns Hopkins Bayview NICU, please contact the development office at 410-502-2911.
The NICU team is made up of board-certified neonatologists and neonatal nurse practitioners (NNP), and a nursing staff experienced in neonatal care. Those in training, including neonatology fellows, and nursing and nurse practitioner students also join the Johns Hopkins Bayview NICU team. Physicians on the team care for infants at both the Johns Hopkins Bayview and Johns Hopkins Hospital NICUs.