Our Noninvasive Brain Stimulation Team
Joan Stilling, M.D., M.Sc.
Research AssociateJoan received her bachelor's degree in chemical engineering with a biomedical specialization from McGill University, and her MD and MSc in neuroscience from the University of Calgary, Canada. She completed her medical residency in Physical Medicine and Rehabilitation and is currently a research associate and physiatrist investigating methods of non-invasive brain stimulation for use in stroke rehabilitation.
Researchers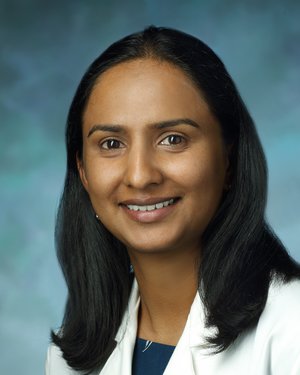 Expertise: Aphasia, Neuroimaging, Neurologic Rehabilitation, Physical Medicine and Rehabilitation, Speech and Language Disorders After Stroke
Manuel Anaya, M.D.
Sr. Research SpecialistManuel earned his MD from the Fundación Universitaria de Ciencias de la Salud in Bogotá, Colombia. Where he completed his internship at San José Hospital. His research interest include neurological illness, recovery, plasticity and motor learning. He is interested in the mechanisms that underly motor learning and recovery after neurological injury and in most efficient ways to implement new therapies for these injuries.
Kendra Cherry-Allen, Ph.D., PT, DPT
Post-Doctoral FellowKendra Cherry-Allen is a postdoctoral fellow, a physical therapist and a member of the research team in the NIBS clinical program. She has clinical experience working in acute care and outpatient settings treating patients with complex neurological conditions. Dr. Cherry-Allen's research involves 1) investigating the mechanisms that underlie motor learning, 2) developing interventions that promote motor learning in people recovering from neurological illness or injury and 3) studying the use of non-invasive brain stimulation to augment neurorehabilitation.
Therapists
Caroline Griffin, OTR/L, RYT
Occupational Therapist Caroline Griffin is a board-certified and Maryland-licensed occupational therapist. Her current passion is treating adults with neurologic conditions. She enjoys discovering new ways to help improve her clients' quality of life.
Allison Nogi, PT, DPT, NCS
Physical Therapist Board-Certified in Neurologic Physical Therapy Allison Nogi is a board-certified neurologic clinical specialist. She has a passion for working with individuals with neurologic dysfunction, helping them optimize their motor recovery. Her other clinical interests include treating individuals with dizziness and balance impairments.
Princess Filippi, OTR/L
Occupational TherapistPrincess is an occupational therapist and a Certified Hand Therapist who loves to work with individuals with neurological and orthopedic conditions and help them regain functional use of their hands. Her other clinical interests include prosthetic training, custom orthotic fabrication and mentorship of other occupational therapists and budding hand therapists.
NIBS Technician
Jake Sinkowitz, B.S.
Jake is from Manhattan Beach, California, and graduated from UC Berkeley where he received his BS in microbiology, and conducted research on maize genetics. His current research interests lie in the NIBS Clinical Program. He enjoys listening to house music, identifying plants and mushrooms, and playing sports in his free time.