Pediatric Neurosurgery Team
Our pediatric neurosurgeons are among the best trained and experienced in the world. We routinely perform delicate neurosurgery on children of all ages, helping families from all over the globe. We understand that you need answers quickly, so we strive to evaluate and treat children as soon as possible.
Director of Pediatric Neurosurgery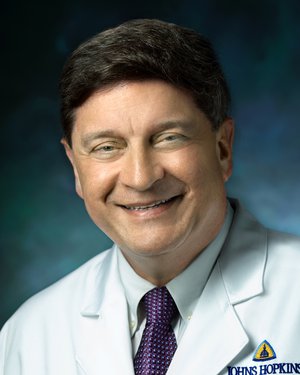 Expertise: Arachnoid Cysts, Brain Cancer, Brain Tumors, Chiari Malformations, Craniosynostosis
Advanced Practitioners
Stephanie Berry, P.A.-C.
Physician Assistant
Kristin Jones, P.A.-C.
Physician Assistant
Heather Kerber, P.A.-C.
Physician Assistant
Appointments & Referrals
Medical concierge services are available for patients traveling for care:
For patients residing outside of Maryland: 410-498-7522
For patients residing outside the U.S.: 1-410-502-7683
Call us
To request an appointment or refer a patient, please call 410-955-7337.
Upload Images
Before your appointment, you can use this link to upload recent X-ray, CT or MRI images if you have them.