The Johns Hopkins Vascular Neurology Fellowship
The Johns Hopkins Vascular Neurology Fellowship is a one-year program offering extensive experience in clinical vascular neurology as well as clinical research training.
Explore on this page: Director | Program Features | Current Fellows | Faculty | Alumni
Fellowship at a Glance:
Duration: one year
Accreditation: Accreditation Council for Graduate Medical Education (ACGME)
How to Apply: applications must be submitted through ERAS
Match: the program participates with the NRMP Specialty Matching Service (SMS). Please register with NRMP to participate in the match.
Program Features
Rotations in the 24-bed Neuro Critical Care Unit (NCCU), the in-patient stroke unit and stroke service, the stroke consultation service, and inpatient rehabilitation ward.
Fellows will have increasing responsibility throughout the year in supervising the acute stroke team, managing an array of available diagnostic imaging techniques, directing IV thrombolysis, and assisting with acute endovascular interventions.
The program encompasses the spectrum of cerebrovascular disease, from critically-ill patients with acute stroke, to stroke rehabilitation and secondary stroke prevention.
The program is strongly committed to clinical research. Fellows will complete an independent research project and work with faculty writing manuscripts, reviews and potentially draft grant proposals. The Division has many collaborative studies with Neurocritical Care (Department of Anesthesia), Radiology, Neurosurgery, and Cardiac Surgery.

Fellowship Director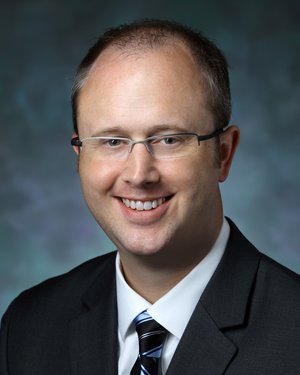 Director, Vascular Neurology Fellowship Program
Associate Professor of Neurology
Current Fellows | Class of 2023
Narenraj Arulprakash, MBBS
Medical School: Sri Ramachandra Medical College and Research Institute (2018)
Neurology Residency: University of Arkansas (2019-2023)
Shenwen Huang, MD, PhD
Undergraduate School: Massachusetts Institute of Technology (2010)
Graduate School: University of Cincinnati (Biochemical Engineering, 2017)
Medical School: University of Cincinnati (2019)
Internal Medicine: University of Florida (2019-2020)
Neurology: Johns Hopkins Hospital (2020-2023)
Fellowship Alumni
2022: Karissa Arthur, M.D. | Faculty, Virginia Commonwealth University
2022: Iman Moeini Naghani, M.D. |
2021: Zafer Keser, M.D. | Faculty, Mayo Clinic Minnesota
2021: Eileena Newton, M.D. | Staff Neurologist, Sinai Hospital Baltimore
2020: Olanrewaju Agbe-Davie
2020: Taylor Haight, M.D. | Faculty, Virginia Commonwealth University
2019: Burton Tabaac, M.D. | Faculty, University of Nevada
2019: Ali Saber-Tehrani, M.D. | Faculty, The Johns Hopkins University
2018: Lauren Dunn, M.D. | Staff Neurologist, Ochner Medical Center, New Orleans, LA
2018: Kelly Ann Patrice, M.D. | Faculty, University of Arkansas
2017: Jay Hinkle, M.D. | Staff Neurologist, Washington Regional Medical Center, Fayetteville, AR
2017: Michelle Lin, M.D. | Faculty, Mayo Clinic College of Medicine, Jacksonville
2017: Lisa Sun, M.D. | Faculty, The Johns Hopkins University
2016: Qing "Sunny" Hao, M.D. | Faculty, Icahn School of Medicine at Mount Sinai
2016: Michelle Johansen, M.D. | Faculty, The Johns Hopkins University
2015: Mona Bahouth, M.D. | Faculty, The Johns Hopkins University
2015: Mario Cerdan-Trevino | Private Practice, Harlington, TX
2014: Jennifer Dearborn | Faculty, Yale University
2014: Romanus "Roland" Faigle | Faculty, The Johns Hopkins University
2013: Ryan Felling | Faculty, The Johns Hopkins University
2013: Shyian Jen | Staff Neurologist, Rockwood Clinic
2013: Bogachan Sahin | Faculty, University of Rochester
2012: Martinson "Marty" Arnan | Faculty, Wake Forest University
2012: Elisabeth Marsh | Faculty, The Johns Hopkins University
2011: Yolanda Chik | Staff Neurologist, MedStar Health
2010: Richard Leigh | Faculty, The Johns Hopkins University
2010: Steven Zeiler | Faculty, The Johns Hopkins University
2009: n/a
2008: Jennifer Berkeley | Staff Neurologist, Sinai Hospital of Baltimore
2007: n/a
2006: Lori Jordan | Faculty, Vanderbilt University