Pediatric Infectious Diseases
The Eudowood Division of Pediatric Infectious Diseases at Johns Hopkins treats all aspects of infectious diseases and studies the pathogens, prevention, transmission and therapy of many of diseases, including bacteria, mycobacteria, parasites and viruses. Its faculty are experts on a wide range of infectious agents, from the viruses and bacteria that cause common respiratory tract infections to the more serious illnesses caused by the human immunodeficiency virus (HIV).
We are nationally recognized experts in our fields. Our research and clinical experts are often sought for comment on the national stage on issues ranging from influenza and H1N1 to vaccine safety and the prevention of respiratory viruses and other pathogens in a hospital setting. Here at Hopkins Children's Center, they work closely with counterparts in adult care at The Johns Hopkins Hospital in preventing hospital-acquired infections and antibiotic resistance. To prevent the latter among pediatric patients, they helped design and now oversee a Web-based approval system of restricted antimicrobials. Read more about the division's antibiotic approval system.

Respiratory Virus Season: Preventing the Flu, COVID-19, and RSV
Infectious diseases specialists Allison Agwu, Lisa Maragakis, and Aaron Milstone from The Johns Hopkins Hospital and Johns Hopkins Children's Center discuss how to protect yourself and your loved ones from the flu, COVID-19, RSV, and other winter respiratory illnesses.
Learn More About the Division of Pediatric Infectious Diseases
Our Team
Director, Pediatric Infectious Disease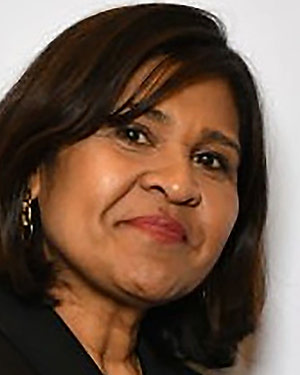 Director, Pediatric Infectious Diseases
Professor of Pediatrics
Expertise: Pediatric Infectious Disease
Pediatric Infectious Disease Faculty
Featured and Patient Stories
Johns Hopkins Children's Center virologist Deborah Persaud, M.D., along with a team of researchers from the Children's Center, the University of Mississippi Medical Center, and the University of Massachusetts Medical School describe the first case of a so-called "functional cure" in an HIV-infected infant. The finding, the investigators say, may help pave the way to eliminating HIV infection in children.
Haris, a cheerful 7-year-old, wasn't himself on returning from a family trip. His bounce was missing, said his father, and he'd lost weight he'd put on the previous summer spent in Central India, sampling the home cooking of a doting grand-mother.
Contact Us
Appointments/Consultations
Phone: 443-997-KIDS (5437) | Fax: 410-614-3917 
Patients and families who need to reach the on-call physician for emergencies after 5 p.m.:  Paging operator: 410-955-6070
Contact Information for Health Care Providers
Emergency consultative services (physician-to-physician) are available 24 hours a day by calling the Hopkins Access Line (HAL) at 1-800-765-5447, or 410 955-9444 in Baltimore.
Referrals/Physician to physician: 410-955-9444 or toll free 800-765-5447
Schedule Online with MyChart
New or existing patients can sign up for or log in to MyChart.
Locations and Directions
With labs throughout Johns Hopkins, pediatric infectious disease faculty and staff see patients in the Pediatric Specialty Clinic in the 
David M. Rubenstein Child Health Building
200 N Wolfe St.
Baltimore, MD 21287