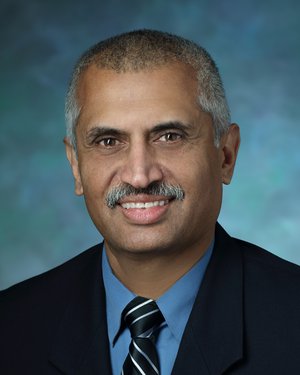 Principal Investigator:
Venu Raman, Ph.D.
Department:
Radiology and Radiological Science

The Raman laboratory is within the Division of Cancer Imaging Research in the Department of Radiology and Radiological Science. The focus of the laboratory is bench-to-bed side cancer research. We integrate molecular and cellular biology, developmental biology, cancer biology, molecular imaging techniques to study cancer formation and progression. Many of the projects in the lab investigate dysregulated genes in cancer and the translatability of this information to a clinical setting. One such project is to functionally decipher the role of a RNA helicase gene, DDX3, in the biogenesis of multiple cancer types such as breast, lung, brain, sarcoma, colorectal and prostate. Additionally, using a rational drug design approach, a small molecule inhibitor of DDX3 (RK-33) was synthesized and its potential for clinical translation is being investigated.
Research Areas: breast cancer, cancer, in vitro findings, molecule inhibitors