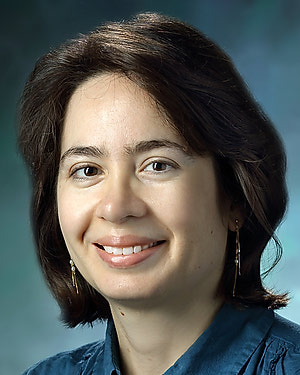 Principal Investigator:
Andreia Faria, M.D., Ph.D.
Department:
Radiology and Radiological Science

Andreia Faria's Laboratory focuses on investigating brain functions using MRIs. We develop and apply methods for processing and analyzing diverse MRI modalities in order to characterize distinctive brain patterns and to study multiple conditions, including neurodegenerative diseases, psychiatric disorders, and stroke. We use artificial intelligence to develop tools for brain MRI segmentation and quantification, promoting the means to perform reliable and reproducible translational research.
Research Areas: radiology, MRI, neuroscience