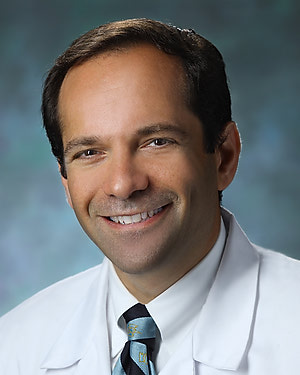 Principal Investigator:
Andrew Lane, M.D.
Department:
Otolaryngology - Head and Neck Surgery

The Lane laboratory is focused on understanding molecular mechanisms underlying chronic rhinosinusitis, particularly the pathogenesis of nasal polyps, as well as inflammation on the olfactory epithelium. Diverse techniques in molecular biology, immunology, and physiology are utilized to study epithelial cell innate immunity, olfactory loss, and response to viral infection. Ongoing work explores how epithelial cells of the sinuses and olfactory mucosa participate in the immune response and contribute to chronic inflammation. The lab creates and employs transgenic mouse models of chronic nasal/sinus inflammation to support research in this area. Collaborations are in place with the School of Public Health to explore mechanisms of anti-viral immunity in influenza and COVID-19.
Research Areas: nasal polyps, immunology, COVID-19, olfaction, cell culture, transgenic mice, chronic rhinosinusitis, innate immunity, neuroscience, molecular biology