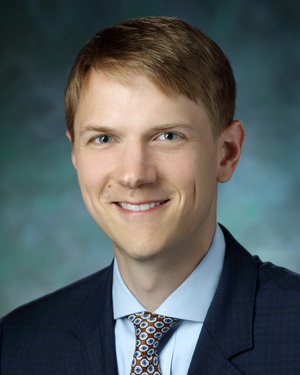 Principal Investigator:
Kelly Mills, M.D., M.H.S.
Department:
Neurology
Neurosurgery

We investigate the brain networks and neurotransmitters involved in symptoms of movement disorders, such as Parkinson's disease, and the mechanisms by which modulating these networks through electrical stimulation affects these symptoms. We are particularly interested in the mechanisms through which neuromodulation therapies like deep brain stimulation affect non-motor brain functions, such as cognitive function and mood. We use imaging of specific neurotransmitters, such as acetylcholine and dopamine, to understand the changes in brain chemistry associated with the clinical effects of deep brain stimulation and to predict which patients are likely to have changes in non-motor symptoms following DBS. Through collaborations with our neurosurgery colleagues, we explore brain function by making recordings during DBS surgery during motor and non-motor tasks. Dr. Mills collaborates with researchers in the Department of Neurosurgery, the Division of Geriatric and Neuropsychiatry in the Department of Psychiatry and Behavioral Sciences and in the Division of Nuclear Medicine within the Department of Radiology to translate neuroimaging and neurophysiology findings into clinical applications.
Research Areas: Molecular imaging of effects of deep brain stimulation on cognitive function in Parkinson's disease, Trajectories and types of cognitive impairment in Parkinson's disease, Effects of neuromodulation on impulsivity and addiction-related behaviors, Parkinson's disease, Effects of transcranial direct current stimulation on mood disorders and cognitive dysfunction in Parkinson's disease, Relationship between patient-reported and objective cognitive impairments in Parkinson's disease