Headache Medicine Fellowship
The Johns Hopkins Headache Medicine Fellowship offered by the Department of Neurology aims to prepare the next generation of headache specialists for the independent practice of headache medicine.
Our training curriculum is based on supervised inpatient and outpatient clinical work with increasing responsibility for all types of patients with head and face pain. Fellows provide care to both pediatric and adult patients. To match their professional interests and goals, our fellows have the freedom to design their own rotation schedules.
Fellowship at a Glance
Fellowship duration: 12 months
Location: Johns Hopkins Bayview Medical Center
Application start: March 1
Interview period: March 1-July 31
Program start: July 1 of the following year
Eligibility criteria: have a current valid and unrestricted license to practice medicine in the U.S. and be a graduate of a residency program accredited by the Accreditation Council of Graduate
Medical Education (ACGME)
How to apply: Send CV, one to three letters of recommendation and a personal statement to the fellowship director.
Fellowship Goals
By the end of the program, fellows should be able to:
Care for headache patients with simple and complex conditions
Design research studies capable of advancing basic knowledge and quality improvements in the area of patient care.
Teach others the scope of necessary knowledge appropriate for their area of family practice, internal medicine, etc. upon the attainment of the above skills.
Clinical Experience
This fellowship provides comprehensive training in a variety of different settings and clinical presentations, including:
Inpatient admissions and consultations
Ambulatory care in neurology, otolaryngology, neurosurgery, ophthalmology, general medicine and family practice
Participation in multidisciplinary patient care teams
Program Director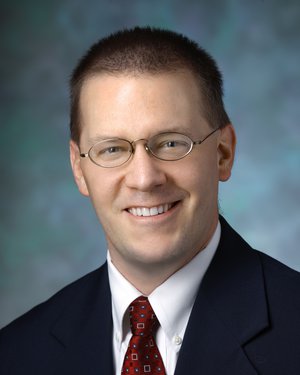 Co-director, Johns Hopkins Headache Center
Assistant Professor of Neurology
Current Fellow
Katrina Nayak, MD | Class of 2024
Undergraduate: Haverford College (2014)
Medical School: Georgetown University School of Medicine (2019)
Neurology Residency: Case Western Reserve University (2019-23)

Fellowship Alumni
Aishwarya Taneja, MD | Class of 2023
Position post-fellowship: Private Practice, Sacramento, CA
Christina Graley, MD | Class of 2022
Position post-fellowship: Faculty, The Johns Hopkins University
Andrew Dawson, DO | Class of 2021
Position post-fellowship: Private Practice
Contact
Please contact the fellowship director for more information:
Dr. Christopher Oakley
[email protected]