Our Program
The Division of Maternal-Fetal Medicine is engaged in clinical, basic bench and epidemiological research as one of its primary missions. Our strength lies in the expertise and diverse interests of our faculty, as well as in the collaborations with multiple other disciplines and departments throughout the School of Medicine, The Bloomberg School of Public Health, and the School of Biomedical Engineering. The strong research infrastructure of the Johns Hopkins University forms a solid foundation for the success of our integrated research program for Maternal-Fetal Medicine.
We have established the JH Womb (Johns Hopkins Well-being of Mothers and Babies) Program and Physiology In Pregnancy Program.
Our research faculty participate in The Johns Hopkins Women's Health Research Group, a collaborative network of researchers from the Schools of Medicine, Nursing and Public Health.
Our research program now provides semi-monthly meetings ("Work in Progress/laboratory data" and "Research concepts") to foster multi-disciplinary research through pilot programs and retreats.
Our Research Director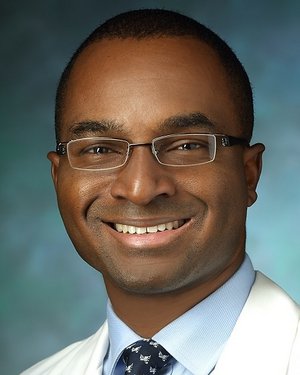 Expertise, Disease and Conditions: Autoimmune Diseases, Cervical Cerclage, Genetic Diseases, High Blood Pressure (Hypertension), High-risk Pregnancy, Lupus, Maternal and Fetal Medicine, Maternal Cardiac and Renal Disease, Medication Use in Pregnancy, Multiple Gestations, Obstetrics, Obstetrics and Gynecology, Preeclampsia, Preterm Birth, Progersterone, Thyroid Disorders
Research Interests: Preterm birth, Pharmacokinetics, Pharmacodynamics, Pharmacoepidemiology, Pharmacogenomics, Pharmacomicrobiomics, HIV in pregnancy, Maternal Health Policy, Medical and Surgical Complications in Pregnancy
Faculty Research
Select a faculty member to learn more about his/her research and to view recent publications.