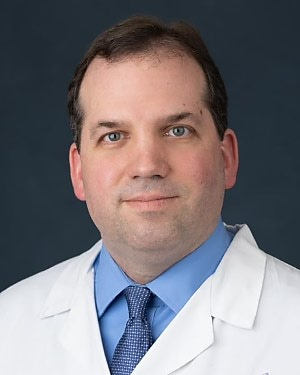 Principal Investigator:
Stephen Sozio, M.D.
Department:
Medicine

Dr. Sozio's research focuses on 1) Clinical research related to chronic kidney disease and end stage renal disease, and 2) Educational research in undergraduate and graduate medical education.

The Sozio lab pursues work related to stroke, cognitive impairment, manifestations of kidney disease, and systematic reviews on clinical topics, and collaborates on multiple projects with other key investigators. In particular, Dr. Sozio has been an active investigator in the Choices for Healthy Outcomes in Caring for ESRD (CHOICE) Study, Predictors of Arrhythmic and Cardiovascular Risk in End Stage Renal Disease (PACE) Study, Chronic Renal Insufficiency Cohort (CRIC) Study, and work funded through the Agency for Healthcare Research and Quality (AHRQ) and Johns Hopkins Evidence-Based Practice Center. In addition, the Sozio lab performs studies at the UME and GME levels, investing in understanding learners' mentorship, research, and transitional experiences.
Research Areas: end stage renal disease (ESRD), epidemiology, kidney diseases, stroke