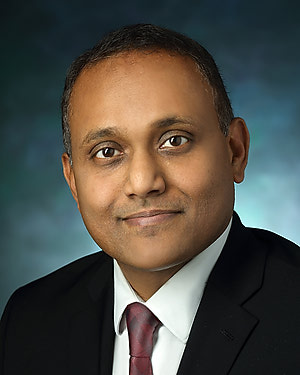 Principal Investigator:
Shelby Kutty, M.D., Ph.D., M.S.
Department:
Medicine
Pediatrics

Shelby Kutty, M.D., Ph.D., is an authority on cardiovascular imaging, including echocardiography, magnetic resonance imaging and computed tomography of congenital heart disease. His areas of academic interest have focused on myocardial function assessment, therapeutic ultrasound and cardiovascular outcomes. Kutty's research includes developing new imaging technology applications such as a smartphone application that uses patients' echocardiographic images to track their progress. His work gives pediatric cardiologists better ways to predict outcomes in their patients and provide the most effective and appropriate treatments.
Research Areas: pediatric cardiology