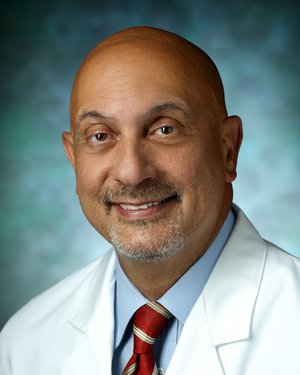 Principal Investigator:
Roger Johns, M.D.
Department:
Anesthesiology and Critical Care Medicine

Investigators in the Roger Johns Lab are examining the molecular mechanisms behind the onset and continuation of chronic pain, particularly neuropathic pain. This work has led to a better understanding of the vast network of molecules at neuronal synapses, particularly the postsynaptic density (PSD), which is key to the propagation of pain signals. We're working to develop new analgesics that interfere with the PSD protein interactions in an effort to better treat patients who suffer from chronic pain.
Research Areas: neuropathic pain, asthma, neuronal synapses, postsynaptic density, chronic pain