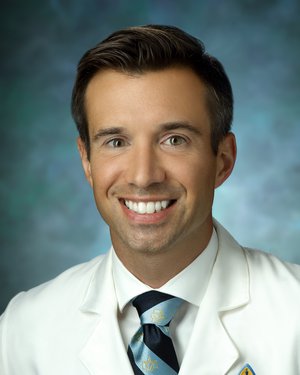 Principal Investigator:
Nicholas Rowan, M.D.
Department:
Otolaryngology - Head and Neck Surgery

Dr. Rowan is actively involved in both outcomes and translational research relating to chronic rhinosinusitis and endoscopic skull base surgery. He has a keen interest patient-reported quality of life outcomes as well as those that pertain to smell and taste. Dr. Rowan is also involved in sinus-related clinical trials, pursuing new medical therapies and technological advancements for the treatment of patients with chronic rhinosinusitis.
Research Areas: clinical trials, smell and taste outcomes, Quality of life outcomes