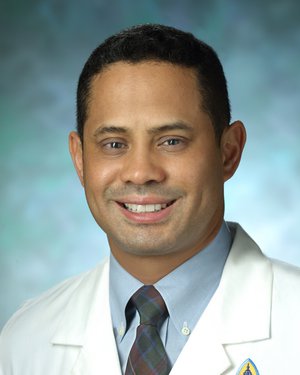 Principal Investigator:
Shaun Kunisaki, M.D., M.Sc.
Department:
Surgery

Researchers in the Laboratory for Fetal and Neonatal Organ Regeneration in the Department of Surgery at the Johns Hopkins School of Medicine are studying whether cellular reprogramming, stem cells, and ex vivo modeling can be applied to improve organ regeneration in pediatric surgical patients. To execute these aims, the lab collaborates with developmental biologists and biomedical engineers throughout the country and employs cutting-edge molecular strategies and pre-clinical animal models.
Research Areas: stem cells, pediatric surgery, congenital anomalies, tissue engineering