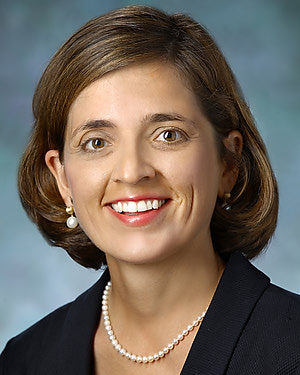 Principal Investigator:
Kelly Gebo, M.D., M.P.H.
Department:
Medicine

Work in the Kelly Gebo Lab focuses on topics such as evidence-based practice, health utilization, policy generation, health disparities in patient access to health care, HIV/AIDS, aging and hepatitis. As part of the HIV Research Network (HIVRN), our lab gathers clinical and demographic data on HIV-infected patients to help develop a single, nationwide research database. In addition, our ongoing research explores evidence-based practice in relation to the management of hepatitis C as well as HIV/AIDS in mentally ill patients. We also investigate racial and gender disparities in patients who receive highly active antiretroviral therapy.
Research Areas: Hepatitis, AIDS, HIV, aging, health care policy, evidence-based medicine, health disparities