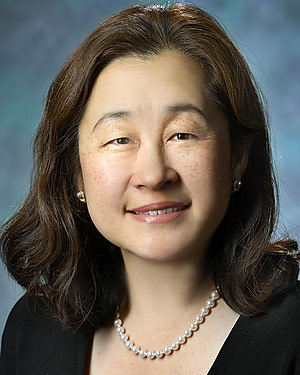 Principal Investigator:
Jean Kim, M.D., Ph.D.
Department:
Otolaryngology - Head and Neck Surgery

The Jean Kim Laboratory performs translational research in the area of chronic rhinosinusitis, with a niche interest in the pathogenesis of hyperplastic nasal polyposis. Studies encompass clinical research to basic wet laboratory research in studying the underlying immune and autoimmune mediated mechanism of polyp growth and perpetuation of disease. Human cell and tissue culture models are used. Techniques in the laboratory include cell and tissue culture, real time PCR, immunoblot, ELISA, flow cytometry, immunohistochemistry, electron microscopy, gene array analysis, and other molecular approaches including genetic knockdowns. Approaches used in Dr. Kim's clinical study designs include prospective and retrospective analysis of patient outcomes and clinical biomarkers, as wells controlled clinical trials.
Research Areas: nasal polyps, chronic rhinosinusitis, hyperplastic nasal polyposis