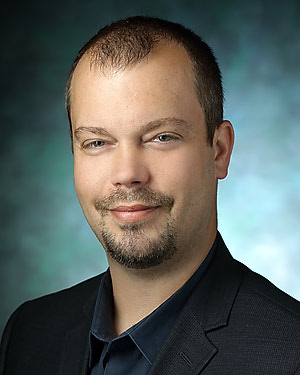 Principal Investigator:
W. Nathaniel Brennen, Ph.D.
Department:
Oncology

The Brennen laboratory takes a rigorous, multi-disciplinary, team-based approach towards developing innovative therapeutic and prognostic strategies for prostate cancer with an emphasis on exploiting vulnerabilities within the tumor microenvironment towards this goal. To accomplish this goal, we are strategically pursuing novel therapeutic platforms, including stromal-targeted prodrugs, protoxins, and radiolabeled antibodies, in addition to cell-based therapy and drug delivery; all of which are designed to reduce toxicity to peripheral non-target tissue (i.e. side effects) while maximizing anti-tumor efficacy (i.e. therapeutic benefit). Currently, many of these strategies are focused on overcoming stromal barriers to anti-tumor immune responses such that men suffering from prostate cancer can share in the immense, revolutionary power of immunotherapy that is transforming care for many with advanced disease in other tumor types previously thought to be unmanageable using conventional approaches. Unfortunately, prostate cancer has largely proven refractory to these powerful approaches thus far and requires novel mono- or combinatorial treatment strategies to unleash the full potential of the immune system and generate personalized anti-tumor responses with the capability of producing long-term durable responses or even cures in these men.
Research Areas: prostate cancer, prodrugs, cell-based therapy, tumor microenvironment