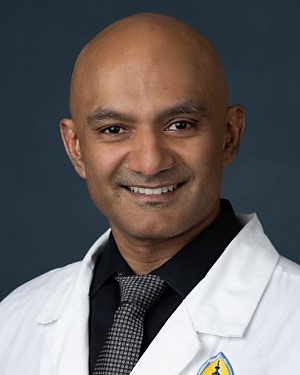 Principal Investigator:
Ashwin Balagopal, M.D.
Department:
Medicine

The Balagopal Lab has adapted high-resolution tools to study viruses in situ. Specifically, we were the first to quantify hepatitis C virus (HCV) infection in single hepatocytes by developing single-cell laser capture microdissection (scLCM) and integrating this tool with highly sensitive quantitative real-time PCR. We reported that HCV infects a minority of hepatocytes that are found in geospatial clusters. More recently, we (PIs Balagopal and Thio) integrated scLCM with droplet digital PCR (ddPCR) to reveal the first observations of hepatitis B virus (HBV) infection at single cell resolution in the liver. We found that HBV infects nearly all hepatocytes prior to antiviral therapy. However, during antiviral therapy, HBV infection is diminished while viral transcription is markedly attenuated. Our lab has also focused on HIV-1 infection and immune activation for over a decade. Most recently, we have studied type 1 interferon responses to HIV-1 using RNA sequencing (RNAseq). Using this technology, we identified novel interferon-stimulated genes (ISGs) that are associated with HIV-1 restriction in vivo.
Research Areas: HIV-1, hepatitis B, hepatitis C