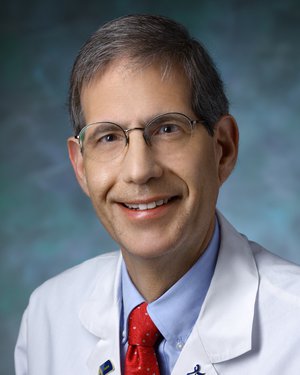 Principal Investigator:
Francis Giardiello, M.D.
Department:
Medicine

Research in the Francis Giardiello Lab focuses on the study of cancer and cancer chemoprevention in the gastrointestinal tract. This has included the investigation of the genetic basis of familial colorectal cancer and the use of genetic testing in the hereditary forms of colorectal cancer. We have a continuing interest in the study of the genotypic-phenotypic correlations in polyposis syndromes, which include familial adenomatous polyposis, juvenile polyposis and Peutz-Jeghers syndrome.
Research Areas: gastrointestinal system, colorectal cancer, cancer, genomics, polyposis syndromes