Lisa Anne Jacobson, Ph.D., M.Ed.
Lisa Anne Jacobson, Ph.D., M.Ed.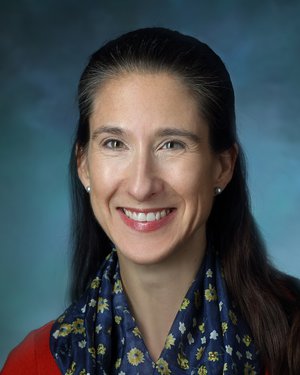 Associate Professor of Psychiatry and Behavioral Sciences
Expertise
Pediatric Neuropsychology
Research Interests
Pediatric Neuropsychology
Background
Titles
Associate Professor of Psychiatry and Behavioral Sciences
Departments / Divisions
Education
Degrees
M.Ed.; College of William and Mary (Virginia) (1996)
B.A.; Davidson College (North Carolina) (1993)
Ph.D.; University of Virginia (Virginia) (2008)
Additional Training
Mailman Center for Child Development, Miami, Florida, 2008; Kennedy Krieger/Johns Hopkins University School of Medicine, Baltimore, Maryland, 2010, Clinical Neuropsychology
Research & Publications
Research Summary
Dr. Jacobson is interested in brain development and attentional control, processing speed, and executive functions in children, and associations of these functions with learning and behavioral disorders. She is interested in studying children with identified disorders affecting executive functioning (e.g., ADHD, movement disorders, Spina Bifida, cancers and cancer treatment, etc.) as well as children at risk for developing executive dysfunction, and investigating ways in which parents and teachers can support children's development of EF skills.
She is working to develop clinical screening tools for identifying children with executive dysfunction that can be used as part of typical medical care visits for specific clinical populations. She has collaborated on a variety of projects examining response variability in children with ADHD, characteristics of attentional disorders in referred children, influences of working memory on reading fluency in ADHD, executive functioning in spina bifida, and validation of the Kennedy Krieger Independence Scales - Spina Bifida Version (KKIS-SB).
She is also involved in collaborations with the Maryland State Department of Education and Towson University designed to improve teacher training regarding neurodevelopment and interventions for children with various developmental disorders.
Selected Publications
Is this you? Edit Profile